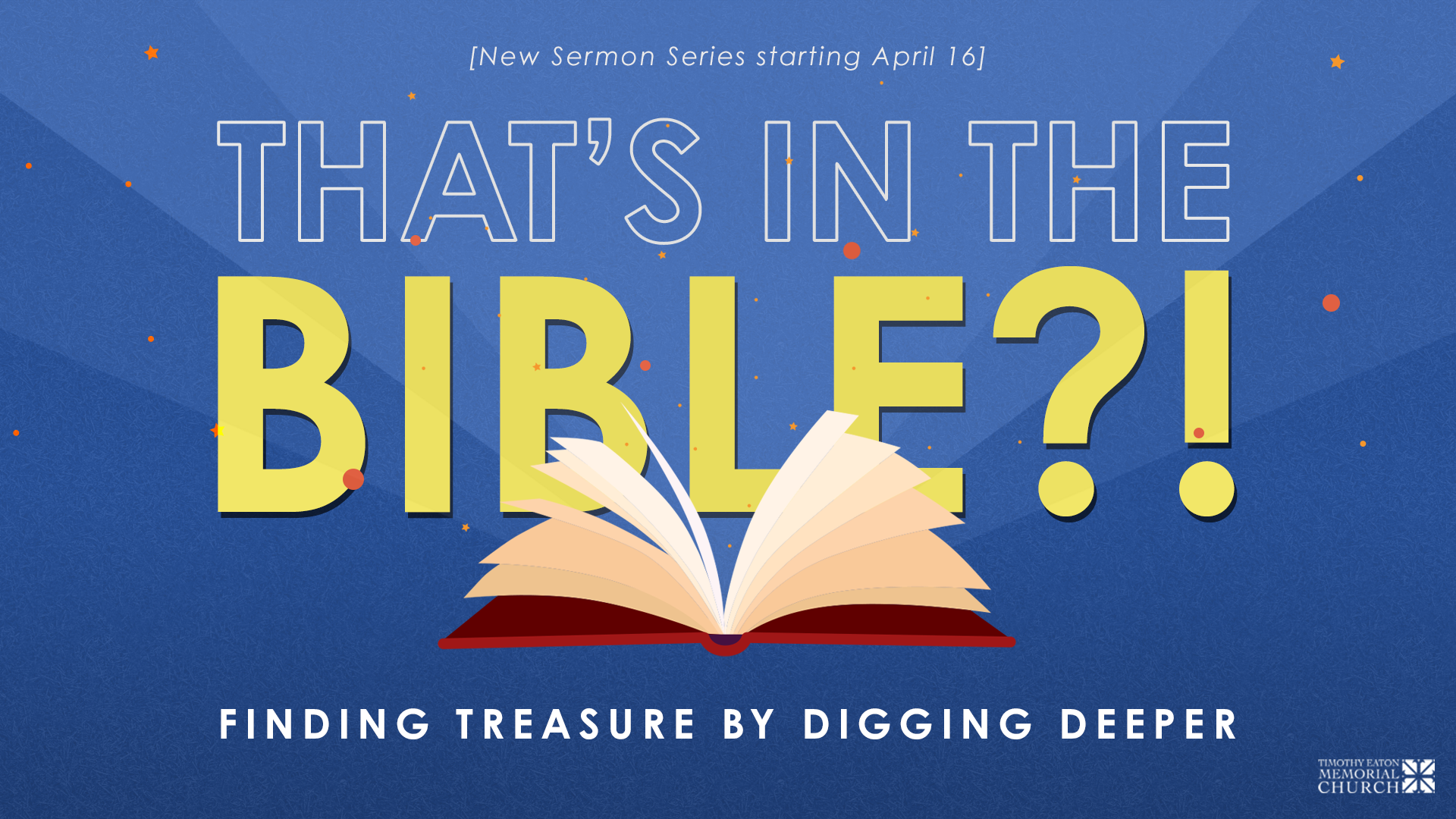 Introducing our spring sermon series, "That's in the Bible?! – Finding Treasure by Digging Deeper."
Rev. Jason describes this series: "In the church we tend to gravitate toward familiar stories, edifying stories, stories we are at least somewhat familiar with. The lectionary is grand as a tool for helping determine what to preach on, but it's also limited, again to stories we tend to find edifying. What about stories we don't know, that don't obviously edify, and that seem to put our faith in a more dubious light? This spring we will concentrate on the overlooked, and we will look again. For there is treasure here for us, if we dig deeper."
Follow along with us each Sunday as we explore and learn together!